Pyret¶
Pyret is now available in Codio.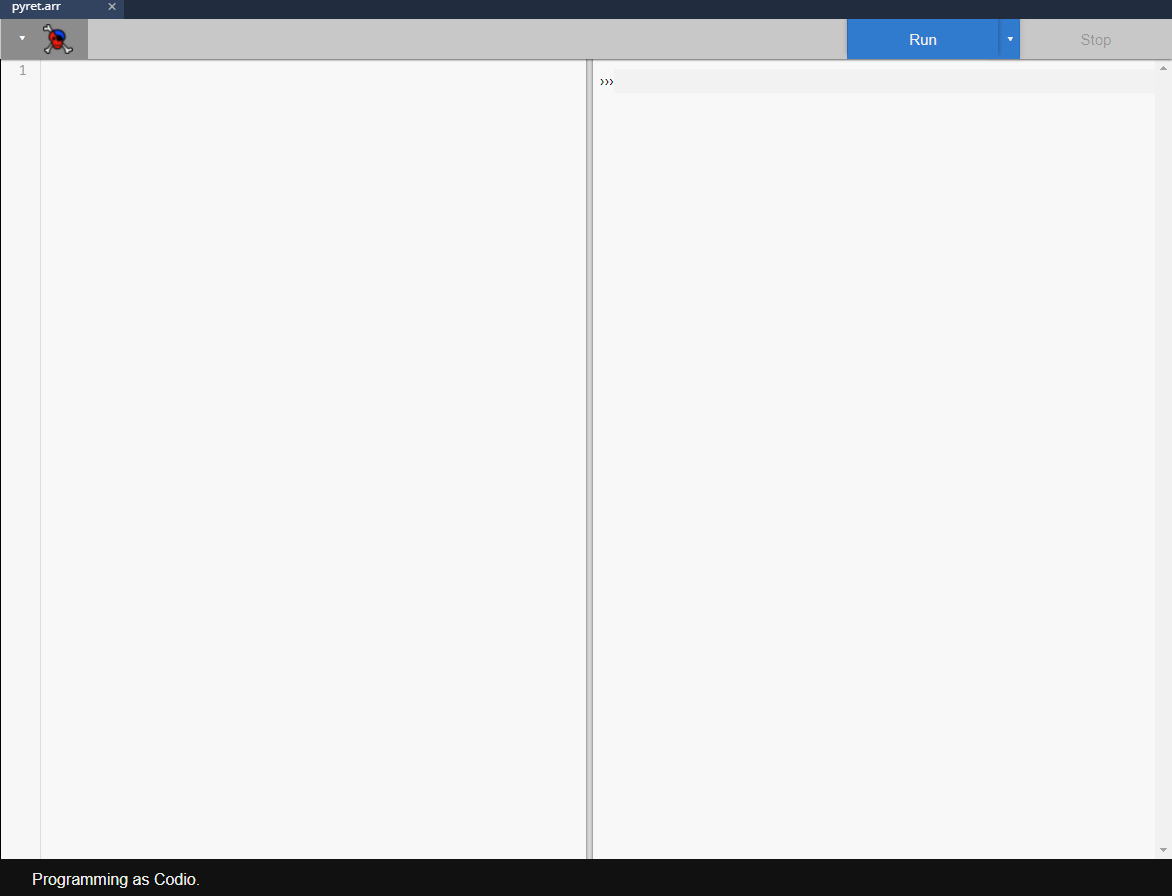 With Codio guides you can provide instructions for an assignment side-by-side with the Pyret environment.
To create an empty Pyret project in Codio, select File > New from the Codio menu and create a file with an .arr suffix.
You can set up your Guide to automatically open files you want your students to use. If you don't want the guide to take up screen space, you can set it up to collapse on open or students can simply click on the files in the file tree for them to open in Pyret.
For more information on Pyret, click here.