Jeroo¶
Jeroo is now available in Codio as a Stack.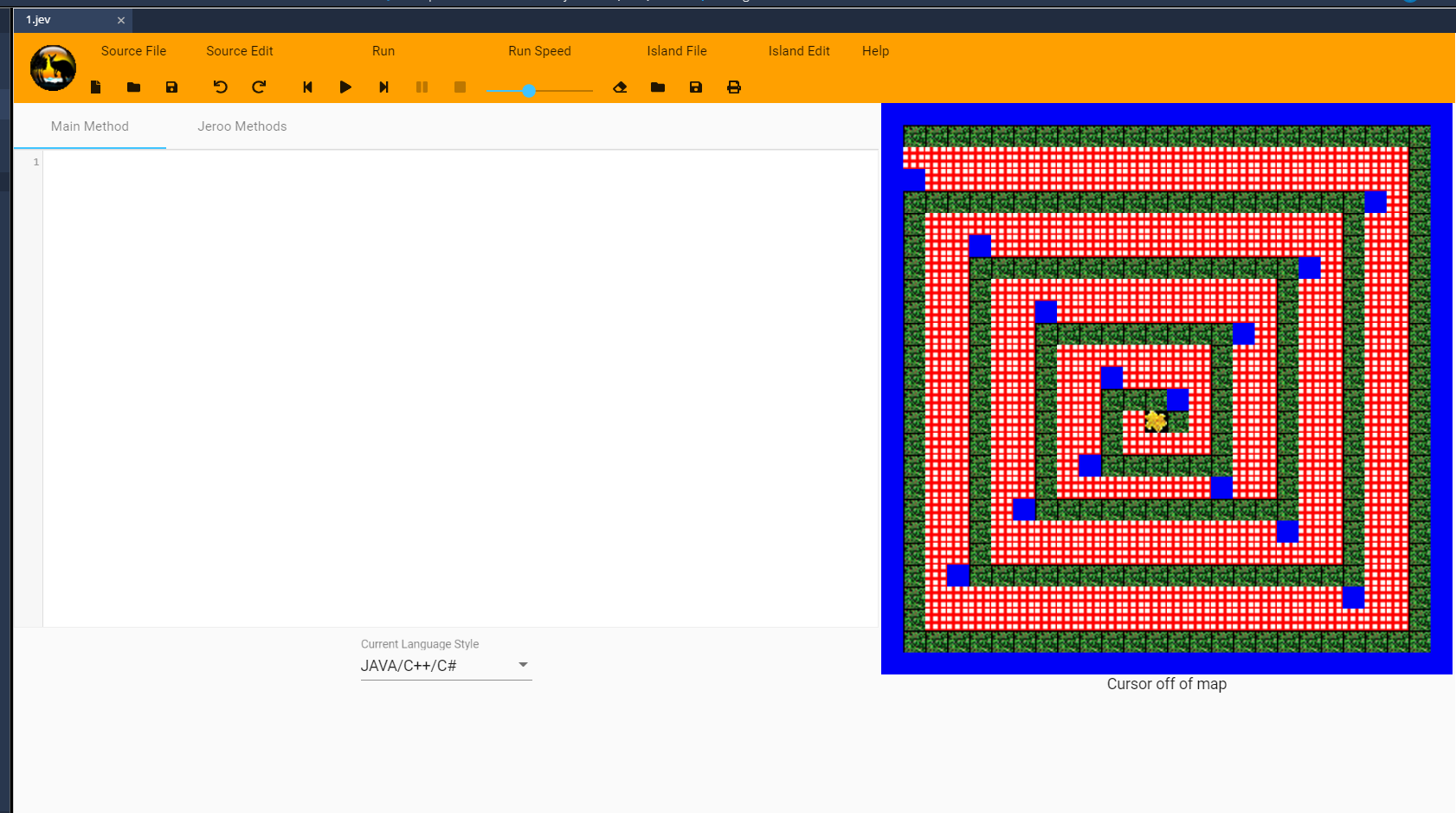 With Codio guides you can provide instructions for an assignment side-by-side with the Jeroo environment.
Start by creating either a new project or assignment in your course, selecting the Jeroo stack.
When created, select File > New from the Codio menu and create a file with an .jev suffix for a map file or .jsc for a program file.
You can set up your Guide to automatically open files you want your students to use. If you don't want the guide to take up screen space, you can set it up to collapse on open or students can simply click on the files in the file tree for them to open in Jeroo.
Jeroo files are not saved automatically, you must select File > Save to save your work.
For more information on Jeroo, click here.
Starter Pack¶
We have a Hello Jeroo in Codio Starter Pack to help you get started.
You can find this by either searching for "jeroo" in the starter pack area or: